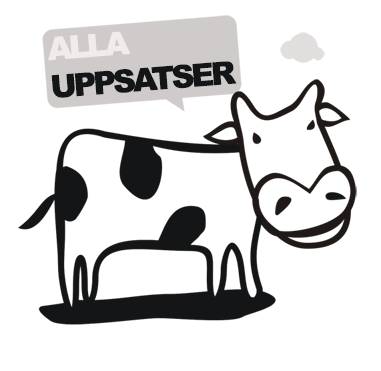 Smarta telefoner -ett digitalt koppel?
En fallstudie om Information Overload i organisationer
In the digitized world many organizations experience a large flow of information. To sort and manage all the information can be difficult. Individuals may experience a phenomenon called ?Information Overload?, due to the fact that the information flow is too extensive. There are various reasons why individuals are affected by this phenomenon. One reason may be due to the individual´s personality, another reason could also be the increased use of smartphones.The use of smartphones has had the effect that individuals are online and available even during therir leisure time. The extended use of smartphones has led to that it is possible that individuals are experiencing an increasing stress. In this study, we will investigate individuals experience of ?Information Overload? that may be associated with organizations use of smartphones.
Författare
Madeleine Hammarskjöld
Maria Jakobsson
Lärosäte och institution
Uppsala universitet/Företagsekonomiska institutionen
Nivå:
"Kandidatuppsats". Självständigt arbete (examensarbete ) om minst 15 högskolepoäng utfört för att erhålla kandidatexamen.