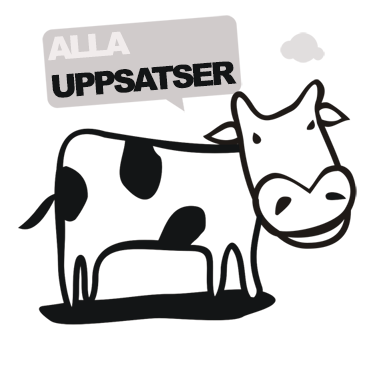 Vart tar fotbollsungdomarna vägen?
En studie om varför 15-16 åringar i Västerbotten väljer att lämna fotbollen
Eriksson, Simon & Ögren, Andreas. (2011). Vart tar fotbollsungdomarna vägen? En studie om varför 15-16 åringar i Västerbotten väljer att lämna fotbollen. (Where do the football youths go? A study of why 15-16 year olds in Västerbotten choose to leave football) Bachelor Essay in Swedish. Umeå: Umeå University, Department of Education.Abstract:This study was made on request from Västerbottens Football Association and treats the problem with youth players who drop out from football in Västerbotten, Sweden. Västerbottens Football Association has noticed that more and more players are leaving football at the age of 15-16. The purpose of the study was to examine the perceptions that youths in Västerbotten had about why they decided to leave football. Questions of why the youth players are leaving football and causes that could have made them stay was examined in this study. Also possible differences between genders were examined. The data was collected through a web-based survey where 40 youths answered. The results showed that the most common reasons of leaving football were lack of motivation and that they choosed another sport instead. There were a significant difference between the genders in some questions, for example more girls than boys meant that bad coaches had affected their decision of leaving football.
Författare
Simon Eriksson
Andreas Ögren
Lärosäte och institution
Umeå universitet/Umeå universitet/Umeå Centrum för idrottsvetenskapPedagogiska institutionen
Nivå:
"Kandidatuppsats". Självständigt arbete (examensarbete ) om minst 15 högskolepoäng utfört för att erhålla kandidatexamen.