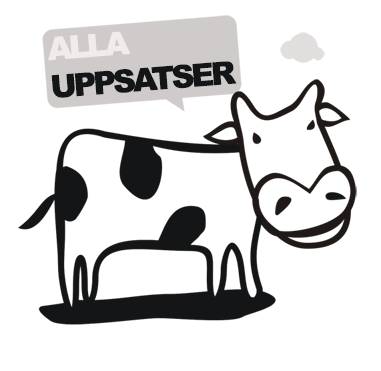 'Vi' och 'dem'
-En diskursanalys av konstruktionen av gruppidentitet hos Moderaterna, Sverigedemokraterna och Vänsterpartiet
The aim of this essay is to show if and how group identities are being constructed in maindocuments from three political parties in the Swedish parliament, focusing on class, genderand ethnic identities. The three parties who?s documents are being analyzed are theModerate Party, the Sweden Democrats and the Left Party. The conclusion of the essay isthat the Moderate Party is so focused on the individual that they are not promoting groupidentity based on class, gender or ethnicity. The Sweden Democrats are mostly discussing,and therefore creating a discourse of, cultural identity, where Swedish, Nordic, Europeanand Western culture are being created as the ?us?, and others are being created as ?them?.They are also promoting difference between men and women, therefore dividing the sexesin groups. The Left Party are focused on class, and are dividing people in working class (themajority) and the elite (the minority). They are also creating a ?us? and ?them? whilediscussing the patriarchy, a system in which the man is superior and the woman is inferior.
Författare
Pierre Sunneborn
Lärosäte och institution
Uppsala universitet/Sociologiska institutionen
Nivå:
"Kandidatuppsats". Självständigt arbete (examensarbete ) om minst 15 högskolepoäng utfört för att erhålla kandidatexamen.