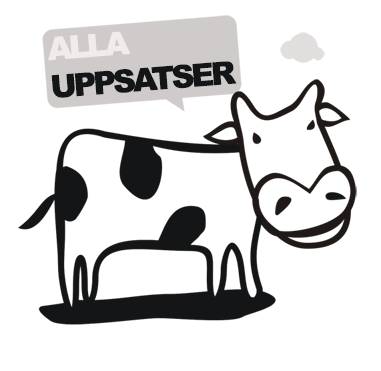 Kristian Lundbergs gudomliga komedi
En intertextuell analys av Yarden, Mörkret skulle vara som ljuset och Och allt skall vara kärlek
This essay explores the intertextual qualities in and between Kristian Lundberg?s works Yarden, Mörkret skulle vara som ljuset and Och allt skall vara kärlek. Read as a trilogy, it bears a thematic resemblance to Dante Alighieri?s Divine Comedy; an autofictional depiction of emancipation from alienation by grace. To reach this conclusion, I use Julia Kristeva?s theory of intertextuality and Roland Barthes? post-structuralist differention of Work and Text together with his notion of the Paper-Author. Through a kaleidoscopic reading of the two trilogies, Dante and Kristian become pilgrims in the word?s true, etymological sense: foreigners, both religious and materialistic. As such, they walk the spiritual and material world making no distinction between the two towards a love whose essential nature is twofold: at once human and divine.
Författare
David Orlic
Lärosäte och institution
Uppsala universitet/Litteraturvetenskapliga institutionen
Nivå:
"Kandidatuppsats". Självständigt arbete (examensarbete ) om minst 15 högskolepoäng utfört för att erhålla kandidatexamen.