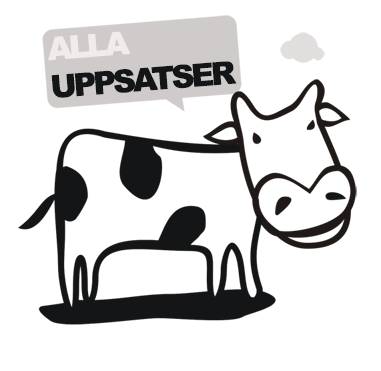 Vilken roll spelar läsning för patienter på sjukhus?
En intervjuundersökning om sjukhusbibliotek, bokvagn och läsning på Universitetssjukhuset i Malmö
This essay is about reading among patients in hospital. The aim of the essay is to find out what part reading and the library play for patients in hospital. An additional aim is to find out in what ways the collaboration between hospital librarians and hospital staff could be developed. The starting-point of the problem is one main question: What part does reading play for the patient during the stay at the hospital? On the basis of the answers to this question I have also looked for possibilities of enhanced co-operation between hospital libraries and hospital staff.The method for the essay is qualitative and fifteen persons in three different wards at University Hospital in Malm have been interviewed. Of these fifteen persons, six are patients and nine staff. The staff consists of physicians, nurses, almoners and physiotherapists. All three wards have many long-term patients. These specific wards were chosen because I believe that long-term patients, although they might be more ill than short-term patients, have more time to read books and magazines. Furthermore, I believe that it is easier to conclude what part reading plays for the patients if they stay longer in hospital than just one or two days.The investigation shows that reading plays an important part for the patients who were interviewed. Since so much of their time is spent waiting while in hospital, many patients use books and magazines in order to relax and to kill time. The patients also talk about reading in purpose of diverting their minds. When reading they do not have to think about their illness and the problems they have. Furthermore, the investigation shows that many patients, particularly those in the oncology-wards, want to read non-fiction. Reading biographies about people suffering from various diseases is also very common. Leaders of bibliotherapy claim that this is important to patients, because they then realise that they are not the first to face these problems. They also realise that many people before them have been in the same situation.The essay also shows that many people read while in hospital, and that many of them use the hospital library in one way or the other. However, the hospital staff does not often inform the patients of their possibilities of getting materials from the hospital library, and this may be due to lack of information between the library and the staff. In conclusion, the essay gives some recommendations on how to improve this collaboration.
Författare
Marita Kristiansson
Lärosäte och institution
Lunds universitet/Avdelningen för ABM
Nivå:
"Magisteruppsats". Självständigt arbete (examensarbete ) om minst 15 högskolepoäng utfört för att erhålla magisterexamen.