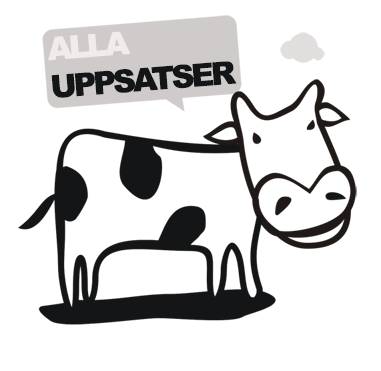 Starkare varumärke genom användande av sociala medier
En kvalitativ fallstudie av Volkswagen Sverige
Problem-definition: How companies work with social media to strengthen their brand equity and what other purposes might lay behind this usage.Purpose: How Volkswagen Sweden use social media in order to strengthen their brand equity.Method: Qualitative case- study of Volkswagen Sweden where a number of respondents will be interviewed with the help of a semi structured interview guide.Theories: A number of theories in the field of brand equity and communication theory will be used in this paper, some of these theories are, Post-model, Social technographics ladder, brand equity and word of mouth.Empiric: A semi-structured interview guide will be shaped from theory and answered through interviews with people who have knowledge within the field.Conclusions: Extracted from the results the research members has identified a number of important factors that business should consider when they work with social media or planning to. They have also answered how business can strengthen their brand equity with social media.
Författare
Joakim Strandh
Alexander Garcin
Lärosäte och institution
Södertörns högskola/Institutionen för ekonomi och företagande
Nivå:
"Kandidatuppsats". Självständigt arbete (examensarbete ) om minst 15 högskolepoäng utfört för att erhålla kandidatexamen.