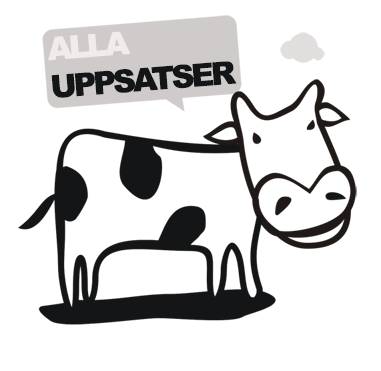 Ordets blomma kommer inte att dö
att förändra världar genom globala nätverk
Social movements have long been valuable components of the struggle for a world with true justice. Along with the changing and modernization of society these movements also change, both in their actions as well as in the goals they want to accomplish. Technology is taking a greater part in many aspects of social life, creating new dimensions but also new social divides. This thesis examines how new social movements make themselves visible and affect the world around them through different kinds of networks. For the purpose of this study, we have chosen to study two social movements; the Zapatistas in Mexico, who have become known worldwide for carrying out the first informational revolution, and MoveOn.org, an American grassroots organization that struggles for increased democracy in the US. This thesis describes an empirical analysis of these two social movements, which are studied against a backdrop of the information age and globalisation. The study aims to highlight the effect these movements? use of network technology has on their ability to reach their goals as well as how technology can be used to further democracy and justice in a global world.
Författare
Erika Elfsberg
Elisabeth Gustavsson
Lärosäte och institution
Linköpings universitet/Institutionen för tematisk utbildning och forskning
Nivå:
"Magisteruppsats". Självständigt arbete (examensarbete ) om minst 15 högskolepoäng utfört för att erhålla magisterexamen.