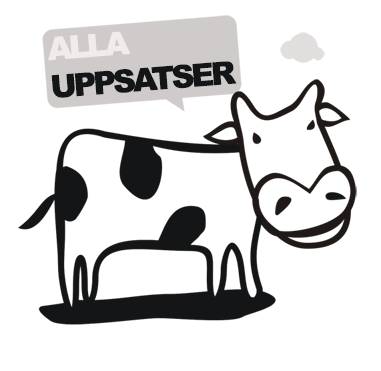 När myndigheter twittrar
Att ta fram en stil för det offentliga språket på Twitter
In November 2010, The Swedish Association of Local Authorities and Regions (Sveriges Kommuner och Landsting) distributed a survey where 53 % of the responding municipalities declared that they use Twitter. Out of the municipalities that declared they did not use social media, 49 % answered that they were planning on using it but that they had not gotten started. The purpose with social media was primarily declared to be maintaining dialogue with citizens and a channel for information.The informal ?twittersphere? is a new environment for the conventionally formal government communication, and with it comes an entirely new set of demands on the style and content of texts, compared to other media. The purpose of my work was to present a style proposal for the public sector?s communication on Twitter, with the help of theory and empirical data.My methods consisted of text analysis and qualitative interviews. I analyzed eight selected municipalities on Twitter and interviewed four informants who held different perspectives on the subject, to get a deeper understanding. Chosen topics in both methods were e.g. formality, address, dialogue and visibility of the writer. The analysis results showed that the municipalities were neither present, personal, nor inviting ? and my conclusion was that they therefore did not strive for dialogue, at least not on Twitter. The interviews focused mainly on how the municipalities should use Twitter, and what surfaced in the interviews took great part in my style proposal and the accompanying guidelines.From the results of both methods, I created a style proposal consisting of 20 tweets, that formed a tweet style, along with a set of guidelines for good civil-servant tweeting. The style I?m presenting tries to address the purpose of dialogue in a better, more suitable way, by being personal, engaged, present and clear.
Författare
Sofie Collini
Lärosäte och institution
Mälardalens högskola/Akademin för innovation, design och teknik
Nivå:
"Kandidatuppsats". Självständigt arbete (examensarbete ) om minst 15 högskolepoäng utfört för att erhålla kandidatexamen.