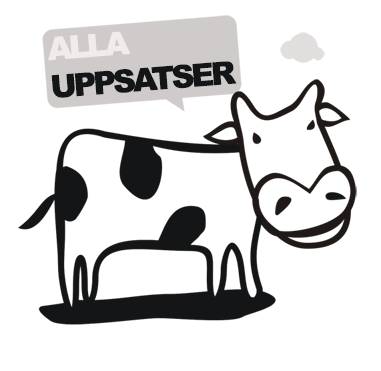 Ménage à trois - hur sexualiteten än yttrar sig, är samhället med på en kant. En studie av ungdomstidens sociosexuella utveckling.
Adolescence is more and more characterized by messages containing allusions and attitudes through social agents (family, friends, school and media). Therefore the purpose of this study was to investigate what significance the social agents and their messages, concerning sexuality, have in relation to young people's thoughts, questions and socialisation.The study is made from the young people's perspective. Our target group was 15 to 16-year-olds in ninth grade at a compulsory school in Sweden. The quantitative part of the study consisted of an anonymous and voluntary questionnaire among the students. To achieve a greater variety we made an interview as a complementary addition in which nine students participated.We found our main theoretical starting point in Anthony Giddens's theories about social agents, modernity, post modernity and sexuality.The conclusion was that the young people in our study foremost associated sexuality to sex, love, relationships and sexual orientation. Friends were the primary source to knowledge, influence and attitude. Parents are of importance as well as media and school. The study also revealed that individuality is emphasized. Regarding the substance of the young people having a meaningful relation in which they can talk about sexuality, we found that this was fundamental.
Författare
Caroliina Hejdenberg
Sandra Svantesson
Lärosäte och institution
Lunds universitet/Socialhögskolan
Nivå:
"Kandidatuppsats". Självständigt arbete (examensarbete ) om minst 15 högskolepoäng utfört för att erhålla kandidatexamen.