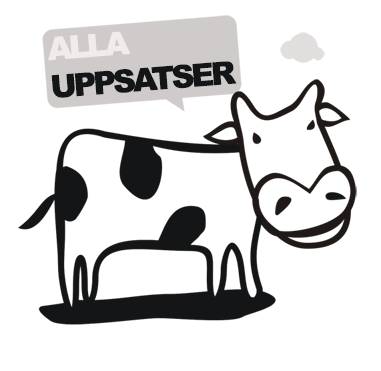 Marknadsföring i maktens korridorer
En studie om sociala mediers funktion i riksdagsvalet 2010
The current election is causing a debate in the Swedish media. The parties are trying to convince voters by spreading interesting and informative messages through different kind of media. Social media has emerged as a new way of reaching voters. All the current parliamentary parties have implemented this communication channel into their marketing strategy. People have both admired and judged the channel´s applicability in election campaigns. However, social media is here to stay and will play a significant part in the outcome of this year´s parliamentary election. The following study will investigate the Swedish parties? use of social media in the election campaign 2010. Furthermore, it will focus on whether the parties can strengthen their brand, improve dialogue and trust through social media. Primary data will be collected through personal interviews with the parties? chief of communication and researchers on the area of political communication. The findings in this study will be fully presented in chapter six.
Författare
Johan Carlo
Caroline Dickson
Lärosäte och institution
Uppsala universitet/Företagsekonomiska institutionen
Nivå:
"Magisteruppsats". Självständigt arbete (examensarbete ) om minst 15 högskolepoäng utfört för att erhålla magisterexamen.