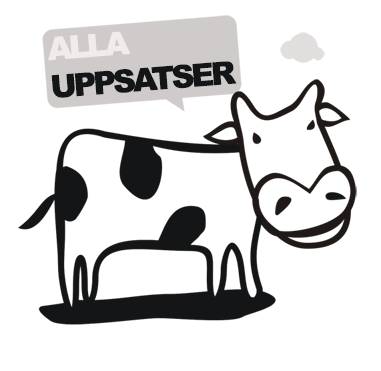 Lika makter leka lika? Sanktioner eller dialog, varför skiljer sig USA respektive EU handlingsplaner från varandra angående Irans kärnvapen?
In this thesis I will discuss how US respectively EU general international security policies are formed with the scientific theories Rational Choice and Cognitive theory in mind. I?ll discuss how come US tends to go towards a more sanction orientated strategy while European Union seems to prefer a dialog and diplomatic problem solving strategy. I?ll exemplify respective security strategy through the qualitative cases study of Iran and analyse why they have taken different cores of action while trying to solve the problem with Iran's alleged nuclear weapon. The material I used is primarily secondary.I find that the situation with Iran are currently in a dead lock, none of the contending parties are about to yield. The foremost reason being various understanding of the situation. The Vest is urging Iran to confess to the nature of there nuclear program and Iran repeatedly dispute the allegation that they have a nuclear program with non-peaceful intention. So far dialog and more aggressive sanctions has been the strategy towards Iran. Still theirs no telling to how long the parties will keep to non-violent action. The Vests intentions with a peaceful world are good, let's hope the nature of the dispute will be as well.
Författare
Caroline Fellenius
Lärosäte och institution
Lunds universitet/Statsvetenskapliga institutionen
Nivå:
"Kandidatuppsats". Självständigt arbete (examensarbete ) om minst 15 högskolepoäng utfört för att erhålla kandidatexamen.