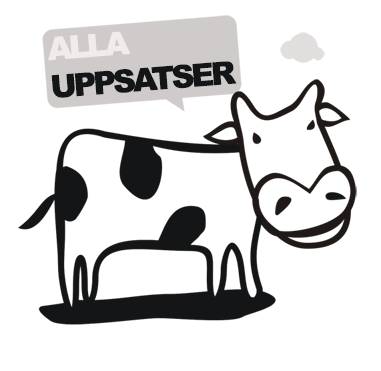 Härskarens nya kläder
Vad händer när härskartekniker flyttar in på Facebook?
In this thesis we focus on the issue of master suppression techniques and how they take form on Facebook. The research in area of master suppression techniques online is limited and therefore the purpose of this thesis is to create a greater understanding of the online environment of Facebook. We have used a method of netnographic observation studies and content analysis to create a triangular perspective of the subject. Based on the result of our observation studies we draw the conclusion that you can see signs of some of the master suppression techniques on Facebook. We also argue why others don?t show up. Another conclusion that we draw is that the environment on public Facebook pages is more harsh than we first believed. We also present a categorisation model for a simple overviewing of master suppression techniques on Facebook.
Författare
Marcus Berggren
Richard Carlsson
Sebastian Källstedt
Lärosäte och institution
Umeå universitet/Institutionen för informatik
Nivå:
"Kandidatuppsats". Självständigt arbete (examensarbete ) om minst 15 högskolepoäng utfört för att erhålla kandidatexamen.