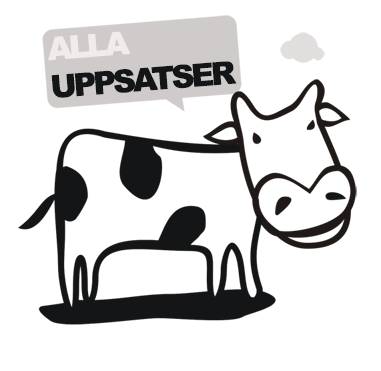 Enkel biljett till ovissheten
Äldre invandrares upplevelse av integrationen i Sverige
We were commissioned to do this study by the Red Cross Centre for victims of torture and war (RKC) in Skövde and questions was asked about how it can be to come as a refugee to a new country and start over. The purpose of this study was to search for a deeper knowledge about older immigrants experiences of their integration in the Swedish community. The conception of ?older immigrant? aimed of persons born before 1954 since these persons culturally was the older ones in the patient group at RKC. This study handled both men and women, was categorised in different themes and was analysed from theoretical points about identity and crises. The method that was chosen was qualitative interviews since we wanted to share the respondents own stories about their experiences. The respondents were chosen from former patients since ten years or more at RKC, born before 1954. We found the material partly through Internet, partly through libraries and also in literature that belongs to the social work programme. The result of the study showed that having a work is a very important part in the integration and that loneliness was the common denominator in the daily life of the respondents. Finally, it was established that we must be better on making best use of the resources that immigrants bring when they come to Sweden.
Författare
Catharina Karlsson
Veronica Pettersson
Lärosäte och institution
Örebro universitet/Institutionen för beteende-, social- och rättsvetenskap
Nivå:
"Kandidatuppsats". Självständigt arbete (examensarbete ) om minst 15 högskolepoäng utfört för att erhålla kandidatexamen.