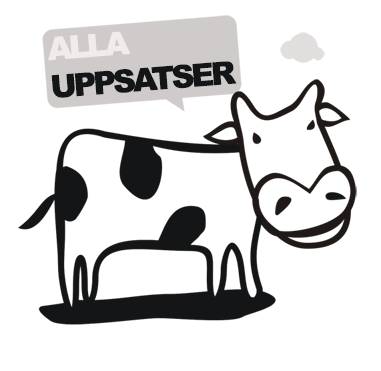 En Annan berättelse om världen
Om grön anarki och existentiell befrielse
ABSTRACTErik Ageberg: Who's that girl? ? Skivbolagskultur och dess påverkan på Robyn. Uppsala Universitet: Institutionen för Musikvetenskap. C-uppsats, 2006.Robyn has been one of the most successful Swedish pop stars during the last decade. She has during these ten last years gone from being a young star to being the owner of her own record label, Konichiwa Records. As a result of her last record she became an artist, highly respected by her fellow artists and the audience. The aim of this essay is to discuss the term artistic freedom in the light of Robyn's career. The organization of the music industry is the starting point of the discussion. The way the record companies create their artists are linked to the demands of the public regarding the music they wish to purchase. Accordingly, the artistic freedom is limited by the public in an indirect manner. When artists refer to artistic freedom, or lack of it, it is the author's opinion that it should be understood as a confusion of conceptual arguments. The claim of this thesis is that as the artist refers to the negligence of artistic freedom he or she is in fact targeting on the organizational culture of the music company.
Författare
Nette Lo Agneta Irene Enström
Lärosäte och institution
Stockholms universitet/Institutionen för etnologi, religionshistoria och genusstudier
Nivå:
"Kandidatuppsats". Självständigt arbete (examensarbete ) om minst 15 högskolepoäng utfört för att erhålla kandidatexamen.