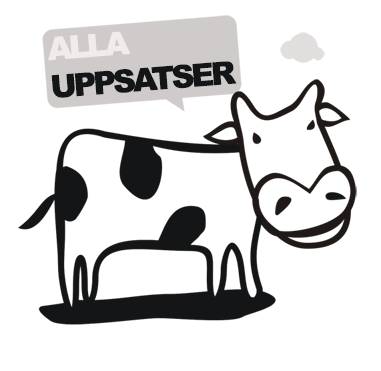 ADHD som meningsskapande diskurs
om ADHD i socialt arbete i kriminalvården
The aim of this study is to discuss the diagnosis ADHD as a meaning-making discourse that is something more than just a diagnosis with a set of symptoms. I aim to discuss that the diagnosis is productive and can be seen as a means to control and to comfort individuals. The research was based on a method consisting of an idea analysis and a discourse analysis. I am using both a discourse analysis and a critical ideology analysis as perspectives. These perspectives are also based on a general theory of late modernity. In the course of this analysis of ideas and discourse I pursue a series of questions. In this course I focus on four themes. These are late modernity and its focus on the individual, social work and its search and need for methods in its daily practical work, the diagnosis and specifically ADHD and crime control and treatment of criminals. The analysis is done by comparing these themes to the main question of this essay. The main question is: How can the diagnosis ADHD be seen as a meaning-making discourse in the social work with criminals? The empirical material is restricted to the last of these four themes and it is in relation to that, that the discourse analysis as a method takes place. This study is partly using Foucaults theory of selfdiscipline. The result is that ADHD has a potential to explain a lot of social problems.
Författare
Ulf Fogelström
Lärosäte och institution
Stockholms universitet/Institutionen för socialt arbete - Socialhögskolan
Nivå:
"Kandidatuppsats". Självständigt arbete (examensarbete ) om minst 15 högskolepoäng utfört för att erhålla kandidatexamen.