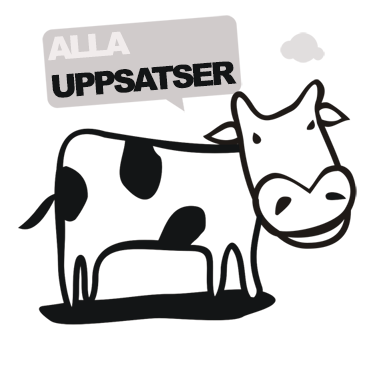 Väljer man rätt?
en uppföljning av Svensk baskets regionsuttagningar
AimThe purpose with this study is to evaluate the selectationprocess and what happened with Swedish basketball players born 1986-89, that were selected to participate in Miki Herkel Cup (MHC), which is a camp for the 60 most talented players in Sweden.Metod  Together with the Swedish basketball federation, we decided to survey those who attended MHC as well as the players playing in the senior national team 2009.  The data collection has been made through a survey, with multiple choice questions in order to get as good as possible view of what factors that had influenced their development as basketball players. The survey was sent out to all players born 1986-89 that attended MHC and the senior national team of 2009. We used an electronic survey tool called questback which is an internetsurvey and sent out the survey to 320 players. To collect information we´ve searched within literature and databases.Result  18 % of the players answered the survey, which decreases the research validity. There have been big changes in the selection process. At the beginning it was unstructured and the coaches could only make subjective judgment which increased the risk of missing talented players. 2009 there was a manual created with guidelines and structure that made the tryouts executed the same way all over the country72 % are still playing basketball. 61 % has played a championship for the national team. 10 % play international basket in Europe but four of these played in college in USA. 54 % play or have played in the national league.38 % of the players are from Stockholm, the capital of Sweden. Stockholm has its own regional tryouts meanwhile the rest of Sweden is divided in to three large regions, North, South and Central.ConclusionsAfter the changes 2009 there is more structure and the tryouts are performed the same way all over the country. The results show that coaches responsible for the tryouts have been selecting the right players so far as 72 % became players at senior level and 50 % of them play in the national league.
Författare
Jonathan Haile
Jonny Ishak
Lärosäte och institution
Gymnastik- och idrottshögskolan, GIH/Institutionen för idrotts- och hälsovetenskap
Nivå:
"Kandidatuppsats". Självständigt arbete (examensarbete ) om minst 15 högskolepoäng utfört för att erhålla kandidatexamen.