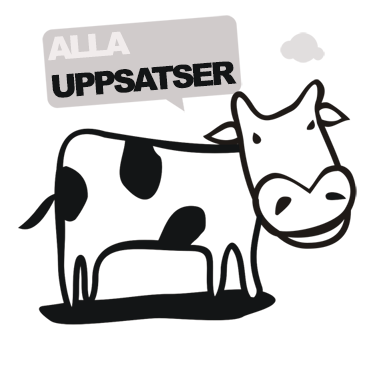 Internet som Relationsbyggare inom fotbollen
En fallstudie av Kalmar FF
The purpose with this essay is to analyze how football clubs can use Internet in sense of creating stronger relations towards their supporters and build an excellent experience before and after a specific football game. We have used the Swedish football club Kalmar FF as a role model throughout the essay. The techniques of the modern world are escalating and the World Wide Web tends to be more important in the way of creating experiences and relations. The essay is based on a qualitative research method which is based on and contains four independent interviews. The persons have been chosen by us for their knowledge in the specific subject. The material from these interviews is the fundamental which this analyze is based upon, the analyze can be found in the fourth chapter of this essay. We have also made a study where all the Swedish football clubs from the highest division are included.
Författare
Fredrik Lundberg - Stenmark
David Sundin
Lärosäte och institution
Högskolan i Kalmar/Handelshögskolan BBS
Nivå:
"Kandidatuppsats". Självständigt arbete (examensarbete ) om minst 15 högskolepoäng utfört för att erhålla kandidatexamen.