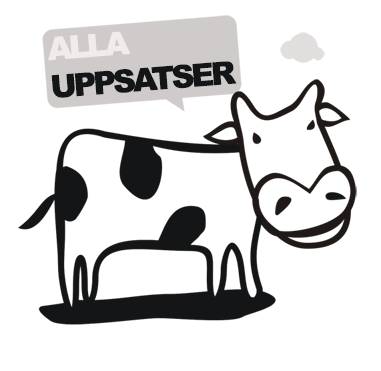 "etymologiskt uttytt
frälst." En studie av det religiösa vittnesbördet i Majken Johanssons sextiotalsdikt
The purpose of this thesis is to examine the religious testimony in the following works of the Swedish poet Majken Johansson (1930-1993): Liksom överlämnad (1965), Omtal (1969) and Från Magdala. Fragment ur en självbiografi (1972). A part of the purpose is also to investigate how Johansson phrases this testimony using a contemporary aesthetics. The thesis also studies how her works were received by the contemporary critics. The result shows that they tended to deprecate Johansson?s religiosity but were generally appreciative when it came to her poems. Several of them used the word testimony to describe her poetry. This thesis shows that the testimony is characterized by a type of realism that can be found in the Swedish poetry of the sixties, using everyday words and spoken language. The ?I? of Majken Johansson?s poem is often a kind of persona, seeking to converse with the reader and by doing so creates a possibility for identification. In her poetry Majken Johansson uses incongruent word combinations and frequently quotes the Bible as well as contemporary popular music. The references to the tradition of the Salvation Army are common. The consequence of this rethoric and aesthetic approach is a poem that attempts to challenge our ideas about what is religious and what is not.
Författare
Moa Bengtsson
Lärosäte och institution
Göteborgs universitet/Institutionen för litteratur, idéhistoria och religion
Nivå:
"Magisteruppsats". Självständigt arbete (examensarbete ) om minst 15 högskolepoäng utfört för att erhålla magisterexamen.