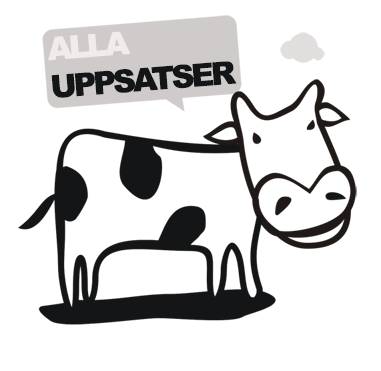 Vad betyder min novell?
Författaren tolkar sin okända text
All my short stories have been written in an intuitive way according to which no outline of characters, intrigue or plot was made in advance. A consequence of this process is that not even myself as the author is aware of the meaning of the texts and therefore I too have to interpret the stories. Because of the character of the text, I use an analysis of archetypes according to C. G. Jung?s analytic psychology. In addition to this I also use concepts from hermeneutical and existential phenomenology, represented here by Viktor Frankl, Emmanuel Lévinas, Martin Heidegger and Paul Ricoeur. The Jungian analysis shows that the content in the short story Sjön (The lake) in a high degree is structured in a way that correlates very well with this method. When it comes to the phenomenological thinkers, several of their concepts are applicable in my short story. In the philosophy of Frankl and Heidegger, the concept of conscience is a warning to the individual to take care of his life, which is a possible interpretation of the anxiety of my main character.  When it comes to his seeking for the significance of an important earlier event in his life the concept of memory in the discourse of Ricoeur also bring some light to the understanding. Finally, the concept of the Other in Lévinas´ philosophy can explain his longing for a reestablishing of a meaning in his life. 
Författare
Morgan Svensson
Lärosäte och institution
Linnéuniversitetet/Institutionen för språk och litteratur, SOL
Nivå:
"Magisteruppsats". Självständigt arbete (examensarbete ) om minst 15 högskolepoäng utfört för att erhålla magisterexamen.