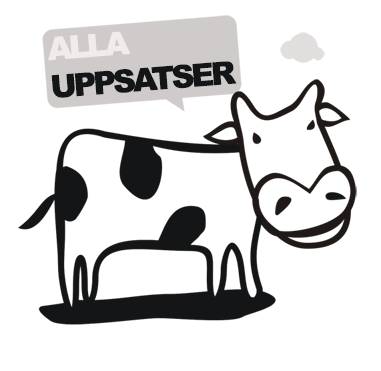 Ultraljud som diagnostiskt hjälpmedel vid subklinisk mastit hos ko
This study was performed to investigate the possibility to use ultrasonography as a diagnostic tool for sub-clinical mastitis in dairy cows. Five cows with high cell counts, and four cows with low cell counts were selected as cases and controls, respectively, and their udders examined with ultrasound during a 5 week period. The image of the udders of cows with high cell counts exhibited small, hyper-echoic, rounded foci, approximately 1 cm in diameter, near the milk cisterns and the base of the teats. These changes were not found consistently in all cows with high cell count, however. Ultrasonography may be a valuable complementary tool in the diagnosis of sub-clinical mastitis in dairy cow, but more cases need to be monitored before its full value can be ascertained.
Författare
Cicci Tjernström
Lärosäte och institution
SLU/Dept. of Clinical Sciences
Nivå:
Detta är ett examensarbete.