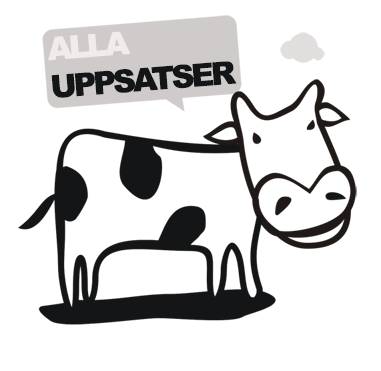 Systerskap i två amerikanska romansviter för unga kvinnor
en jämförande analys av Louisa May Alcotts Little Women, Good Wives och Ann Brashares The Sisterhood of the Traveling Pants.
The purpose of this Master Thesis is to compare two American novel suites for young women, Louisa May Alcott?s Little Women and Good Wives to Ann Brashares series of The Sisterhood of the Traveling Pants. The social status of women and children in the US during the 19th century is analyzed and compared historically and literary with the situation 130 years later.The main question is, what differences exist in the books and is there a connection between the changes in society and literature?The method of this Master Thesis is to make a comparative narratological analysis placed in a historical context.The result shows that the multiple character remains and enhances the identification process. Motherhood in the works of Alcott is prominent, whereas in the works of Brashares, sisterhood replaces motherhood.In Alcott?s US during the 19th century, Christian faith was in the foreground. The goal for girls was the holy matrimony, followed by the sanctuary of heaven. Brashares depicts, in the 21st century, self-fulfilment to be aspired on earth.The strength of Alcott?s portrayed sisterhood is weakened when marriage is consumed. In Brashares works, the love relationships are no longer the sole purpose of life and consequently not a competitor to the sisterly friendship.
Författare
Marie-Helene Klementsson
Nivå:
"Magisteruppsats". Självständigt arbete (examensarbete ) om minst 15 högskolepoäng utfört för att erhålla magisterexamen.