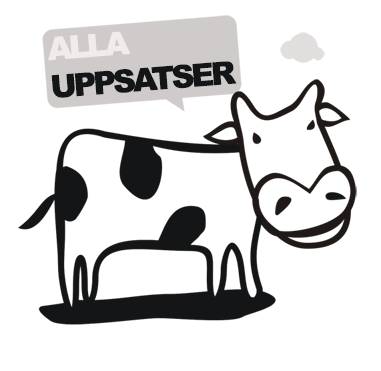 Striving for innovation; working in CFT - a case study of Audi
The purpose of this thesis is to study and determine how working in cross functional teams can generate value in an effort to facilitate innovation. An inductive scientific perspective is chosen as the research approach. A single case is investigated with the theoretical framework based on Resource Based View, Intellectual Capital, Innovation theory and theories concerning Cross Functional Teams. The empirical material has been collected through primary data; surveys, interviews and secondary data; literature, websites and further complementary data. The practice of using Cross Functional Teams will enhance organizational learning, knowledge transfer, increase communication and innovation, which in turn will increase the speed and performance of the new product development process. The research shows that a firm?s internal resources (human,- structural and intellectual capital) are a fundamental source of value creation. Effective cross functional teamwork creates an environment which stimulates creativity and strengthens the human- and structural capital leading to increased intellectual capital, suggesting the intangible resources to be the main source of competitive advantage.
Författare
Nicolas Leon Uriarte
Nicolas Leon Uriarte
Charlotte Karlstrand
Lisa Berndtsson
Lärosäte och institution
Lunds universitet/Företagsekonomiska institutionen
Nivå:
"Magisteruppsats". Självständigt arbete (examensarbete ) om minst 15 högskolepoäng utfört för att erhålla magisterexamen.