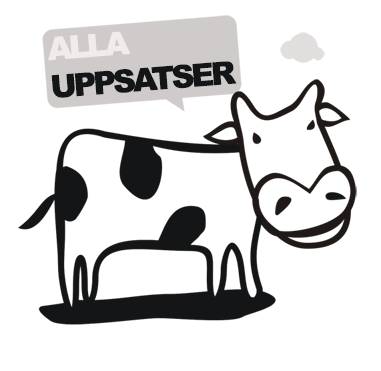 Socialt stöd vid bröstcancer. En litteraturstudie om kvinnors med bröstcancer upplevelser av socialt stöd
Social support is an important part of handling the troubles of life. The purpose of this literature review is to investigate what forms the social support for adult women with breast cancer with the aim to be used in the nursing care. By system-atical reading of scientific articles nine qualitative articles were found which the result is based on. The theoretical framework was Antonovsky´s health focused theory with the central issue KASAM, the feeling of life connection. The study resulted in three themes emotional support, practical support and informational support, which describe the balanced content of social support. These themes were connected to the central concept of KASAM. The most important sources of social support are family, close friends, health care providers and peers. The implications of this study is that the knowledge about the importance of social support will be the basis for nurses to practice care that is adjusted to the needs of women with breast cancer.
Författare
Matilda Gundel
Martina Phalén
Lärosäte och institution
Malmö högskola/Hälsa och samhälle
Nivå:
"Uppsats för yrkesexamina på grundnivå". Självständigt arbete (examensarbete)om minst 15 högskolepoäng utfört för att erhålla yrkesexamen på grundnivå.