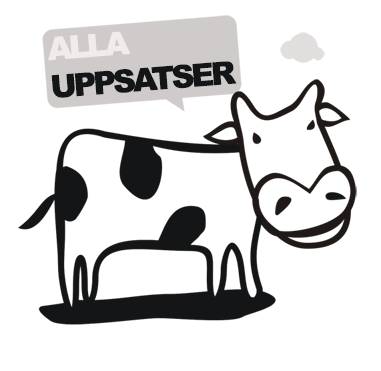 Sidas perspektiv på biståndspolitik
En studie av utvecklingssamarbetet mellan Sverige och Ryssland
Sweden introduced a development assistance policy in 1952 and thirteen years later Sida, Swedish International Development Cooperation Agency started, in 1965. But in 1995, five separate development assistance authorities came together and established the new Sida as it is today. Sida is Sweden?s representative in the development assistance policy field and they work through projects that have to be presented through a Country Strategy Process (CSP). The aim of this paper is to point out Sida?s perspective on the conducted development assistance policy and what guide lines that are followed. The main purpose of the development assistance policy is to create better conditions for the distressed countries. Russia is a country that receives big sums of money from Sida, but the support given is about to be phased out and in 2010 it will be completely terminated. The cooperation with Russia will go through a transition to normal cross-border cooperation as a neighboring country. We have chosen to characterize Sida?s work with Russia and other countries through two perspectives on poverty; an orthodox perspective, which is a more ideologically conservative approach, and an alternative perspective, which is a more liberal approach.
Författare
Sali Bitar
Matilda Ånöstam
Linda Yakoob
Lärosäte och institution
Södertörns högskola/Institutionen för samhällsvetenskaper
Nivå:
"Övriga arbeten". Paper/studentarbete skrivna inom studentens andra terminen (31,5-60 högskolepoäng).