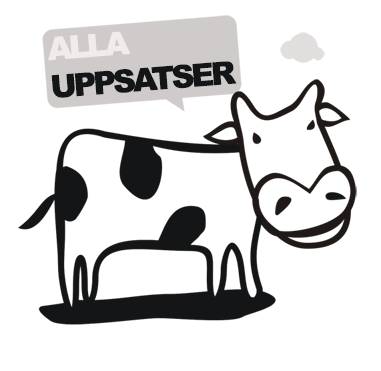 Olof Palme och Vietnamkriget
En ros bland hökar som söker en duva
AbstractThis is a story about the Swedish Prime Minister Olof Palme and his struggle against USA´s war in Vietnam in the late 60´s and the early 70´s. We follow the young Palme from his childhood to his travels to America and Asia, there he learns what true poverty means. Further we see Palme change side from his conservative background to a new social idealist. In Prag he learns to truly mistrust communism, an ideology he later in life paradoxical will be accused to stand for. Palme´s politic interests seems to take a great step forward when he starts to write articles in the Swedish newspaper Svenska Dagbladet, there he?s writings take more and more colour from Palme´s own politic stands. After a few years, in 1969, he finally becomes the new Prime Minister of Sweden. When USA´s regime start to drop bombs over the little farm-nation Vietnam, the whole world reacts. In the West-world, Palme will take the leading role against this horrible war, something that creates a major diplomatic conflict between Sweden and USA. In this essay, I will also let you take a look at the Swedish opinion, through editorials from some major daily Swedish newspapers. Hopefully these editorials opinions will reflect rest of the Swedish people?s thoughts and therefore give you a picture of the climate of the Swedes contra the Vietnam-war.
Författare
Karl Ottosson
Lärosäte och institution
Karlstads universitet/Institutionen för samhällsvetenskap
Nivå:
"Kandidatuppsats". Självständigt arbete (examensarbete ) om minst 15 högskolepoäng utfört för att erhålla kandidatexamen.