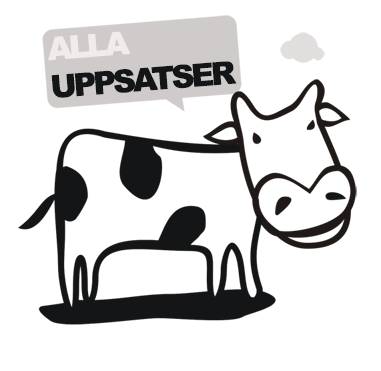 Myten om moroten
- Om motivation i bemanningsbranschen
AbstractThe purpose of this study was to investigate the consultants' approach to the intrinsic and extrinsic motivation in temporary work agencies. We examined the motivation of three temporary work agencies to see if there are any differences in how they motivate their consultants. The intrinsic motivation comes from the own spontaneous interest while the extrinsic is related to the surrounding circumstances.We created a survey with 42 questions for the consultants, concerning motivation in order to understand their attitudes to the phenomenon of motivation.The following issues are addressed in our study:- What are consultant?s experiences of motivation in the temporary work agencies and are there any background factors that may impact?- Are there any differences in how consultants in the three different temporary work agencies are experiencing motivation?As analytical tools, we used concepts and theories of the intrinsic and extrinsic motivation based on Self-Determination theory.The results of this study showed no distinct differences between the intrinsic and extrinsic motivation of all consultants, but in general the intrinsic motivation was experienced slightly higher rated. The consultants appeared to be aware of what was expected of them and communication was valued fairly well. A positive attitude towards the organization was that the consultants were the least satisfied with, in our study. Our conclusion is that the intrinsic and extrinsic motivations interact with each other, depending on the work situation.
Författare
Jenny Larsson
Lova Lonér
Lärosäte och institution
Örebro universitet/Akademin för humaniora, utbildning och samhällsvetenskap
Nivå:
"Kandidatuppsats". Självständigt arbete (examensarbete ) om minst 15 högskolepoäng utfört för att erhålla kandidatexamen.