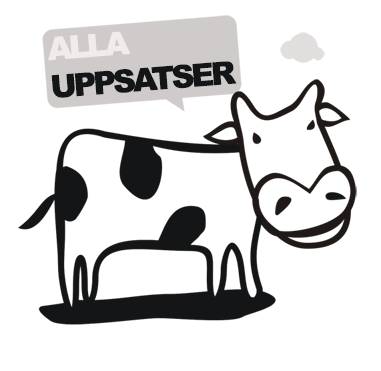 Möjligheter till uppfödning och utsättning av fasaner och gräsänder på Björnslunds gård
This study treats the possibility of breeding mallards and pheasants on our own farm, Björnslund. From the beginning I considered to breed them from eggs to adults but after visiting several breeders I changed my mind. It seemed to be a lot of work with no economic profit in comparison with buying already hatched birds and then feed them to adults. If the business shall be profitable I have to be soll the hunting for the birds and then sell the dead birds to game purchasers. There are also calculations that show which price you have to charge for the hunting that will give a positive result. Another possibility is to own a slaughterhouse and sell the meat to restaurants and supermarkets. But this is not a profitable business either, because of permissions that are too expensive, about 100 000 Skr a year. In the study there are calculations that illustrate the amount of birds that has to be slaughtered during a year to give economic winning of this project. The study also treats different kinds of breeding, its difficulties and also other troubles that affect the breeding of pheasants.
Författare
Markus Gyllin
Lärosäte och institution
SLU/Dept. of Agricultural Biosystems and Technology
Nivå:
Detta är ett examensarbete.