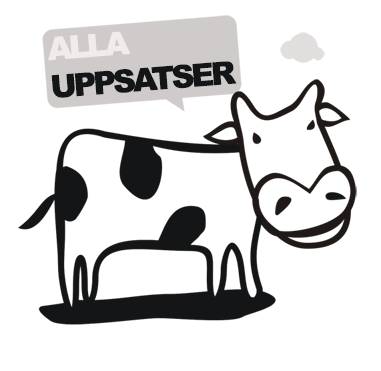 Meningslöshet och repetition i Cirkusdirektören och Ballerinan
En undersökning i den absurda teaterns stilistik
Futurum.kom is a collaborative marketing project with the aim of strengthening the internal organization of Länsbibliotek Sydost, Regionbibliotek Kalmar and the 25 public libraries within the southeast region. The project intends to externally build the brands of the public libraries in Blekinge, Kalmar and Kronobergs län. This thesis is a study and evaluation of the implementation and results of Futurum.kom?s first campaign "Låna dig rik" at a public library. The analysis is based on the following issues:? What goals does the library have with the "Låna dig rik"-campaign.? What is the feedback from the staff's experience of the users in terms of needs and demands?? In which way does the library choose to implement the marketing campaign and what role do the users have in this process?? What is the internal performance of the library's marketing campaign, what was the experience of the staff of the campaign?? What is the external result of the library's marketing campaign?The method is based on a case study of a single library, with a series of interviews and document analysis of written and electronic documents. The study reveals that the library`s main experience of the "Låna dig rik"- campaign was the marketing event held outside the library premises. By going outside the library and presenting themselves in a new situation and environment, they created new opportunities to meet the users and to build good relationships. The study also discovered that the library sought to combine the "Låna dig rik"-campaign with its own marketing strategy.
Författare
Joline Andersson
Lärosäte och institution
Linnéuniversitetet/Institutionen för språk och litteratur, SOL
Nivå:
"Kandidatuppsats". Självständigt arbete (examensarbete ) om minst 15 högskolepoäng utfört för att erhålla kandidatexamen.