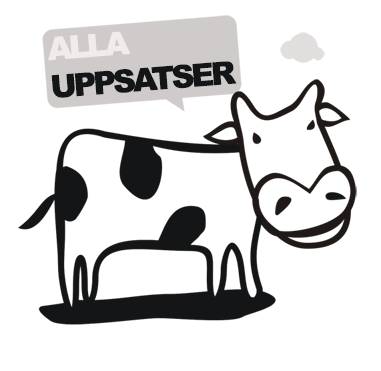 Livsmedelssäkerhet, konflikt och hållbar fred - en teoriutvecklande studie om matens makt
In our world, more than two billion people are living under insecure food conditions and more than eight hundred million people are estimated to be starving. The majority of these people live in developing counties which are poor and often subject of civil war. The past fifty years the main subject of security analysis has been the sovereign and rational state and the threats have been viewed in terms of military and weapons of mass destruction. This has come to change over the last decades and security as a concept has broadened, which better represents the reality of today. Within this broader conceptualization of security the main referent of security is the individual, rather than the state, and threats are not only analyzed from a military point of view, but also seen as threats against human rights and freedoms. In relation to this broadened concept of security, the aim of this study is to further develop the theory of food security within the concept of post-conflict societies. This thesis demonstrates why food security can be used as an important tool within both analysis of, and work with, peacebuilding in post-conflict societies.
Författare
Carolina Schale
Lärosäte och institution
Lunds universitet/Freds- och konfliktvetenskap
Nivå:
"Kandidatuppsats". Självständigt arbete (examensarbete ) om minst 15 högskolepoäng utfört för att erhålla kandidatexamen.