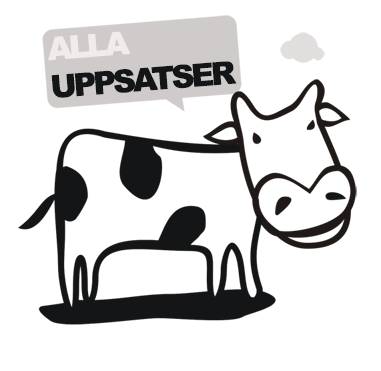 Kan en teaterproduktion vara socialt arbete?
en studie om KRAFT-projektet
This essay describes how theatre can be a tool in social work. The essay evaluates the Swed-ish KRAFT-project, a course for unemployed people with the goal to make them grow as in-dividuals by using drama exercises and performing a theatre play in front of an audience. The essay is a quantitative secondary study of the questionnaire used in the KRAFT-project. Through analysing the questionnaire the participants answered this essay tries to explain the results from a social psychological perspective. The essay also discusses how the participants? self-concept and self-esteem could have been affected by the KRAFT-project. The discussion generates several new hypothesis concerning this issue. The results of this study can not be generalised to other projects using theatre or drama as a tool for personal development but it describes an example of how it can be used as a method in social work.
Författare
Josef Elveskog
Lärosäte och institution
Stockholms universitet/Institutionen för socialt arbete - Socialhögskolan
Nivå:
"Kandidatuppsats". Självständigt arbete (examensarbete ) om minst 15 högskolepoäng utfört för att erhålla kandidatexamen.