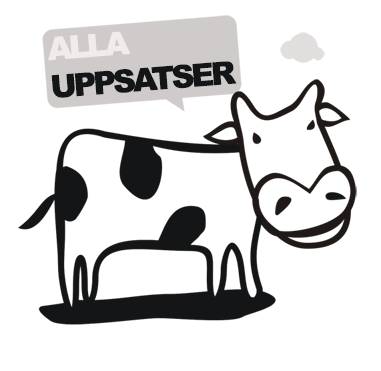 "Jag - en Öresundsb(r)o." Öresundsregionen som postpolitik och diskursiv framgångssaga
The Oresund Region, consisting of the Swedish county of Scania and the Danish islands of Sealand, Lolland, Falster and Bornholm, is widely recognised as a successful example of European cross-border co-operation. The purpose of this region building project is to form a cross-border fully integrated functional region in order to accomplish a high level of economic growth and employment.This thesis argues, by the means of discourse analysis, that the project can be viewed as a kind of post-politics, defined as a politics that under a neoliberal hegemonic consensus strives to manipulate citizens (and to redefine them as consumers and investors) into better economic performance.This manipulation is carried out by extensive discourse production aimed at convincing people that the Oresund Region exists, that it is a successful region, and that the people who inhabit it are also successful. The deliberate vagueness and contradictory character of the Oresund discourse is investigated and explained as a discursive strategy to incorporate as many views and desires as possible.
Författare
Nils Gustaf Gustafsson
Lärosäte och institution
Lunds universitet/Statsvetenskapliga institutionen
Nivå:
"Magisteruppsats". Självständigt arbete (examensarbete ) om minst 15 högskolepoäng utfört för att erhålla magisterexamen.