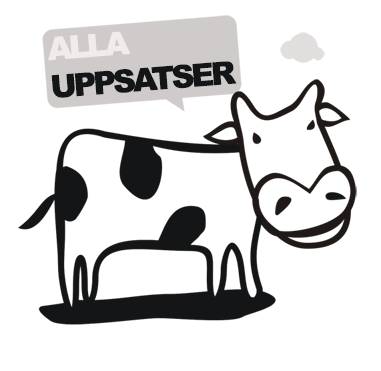 Frontlinjen, Persson & Madonna
En uppsats om personer som bärare av varumärken
The purpose of this essay is to analyze and understand how people in different ways can take on the role as carriers of brands and understand what part they play in today?s society. Brands are everywhere today and the competitions are becoming harder and harder for the customers? attention and consumption, which is why I am curious of how an individual in a company?s frontline or a celebrity can help the success of a brand. The essay is based on a qualitative method where six interviews have been performed. The persons I have interviewed are selected after their knowledge of people as carriers of brands and personal brands of different kinds, both regarding celebrities and individuals in the frontline. The material generated from these interviews has made out the basis of my analysis and is presented in the fourth chapter of this essay. Since I am using a qualitative method it is hard to make any generalisations regarding personal brands, even though certain patterns can be seen. For further reading I would therefore like to direct you to the fourth and fifth chapter.
Författare
Elin Eriksson
Lärosäte och institution
Högskolan i Kalmar/Handelshögskolan BBS
Nivå:
"Kandidatuppsats". Självständigt arbete (examensarbete ) om minst 15 högskolepoäng utfört för att erhålla kandidatexamen.