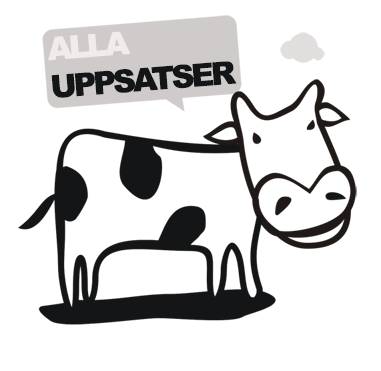 "En inställd spelning är en spelning det också..."
Ulf Lundells olika realiteter och identiteter i romanerna Jack, En varg söker sin flock och Värmen
Ulf Lundell is one of the most famous songwriters and authors in Sweden. He has written fifteen works of fiction and they?ve all same theme ? a lonely man trying to look into his own past life. They are all built on a character, writing from an I-perspective, having a bit of Lundells own biography in there?s personality. The aim of his thesis is to find out how Ulf Lundell presents him self in his fictive characters, and will trace the authors development from a psychological point of view. The theoretic starting points are Lacans Freudian concepts ?idealego?, ?egoideal? and ?the superego?, describing the psychological alteration at the author.                   The examination contains an analysis of Lundells novels Jack, En varg söker sin flock and Värmen, and throws light on the relationship between the author and his characters, and how it developes and changes with Lundells literary development. In this consideration are narrative theories a basic factor.  This work will also try to illustrate what has inspired Lundell in creating his fiction figures, and finally how he creates his own lived life on these literary characters.
Författare
Johnny Hermansson
Lärosäte och institution
Södertörns högskola/Institutionen för genus, kultur och historia
Nivå:
"Kandidatuppsats". Självständigt arbete (examensarbete ) om minst 15 högskolepoäng utfört för att erhålla kandidatexamen.