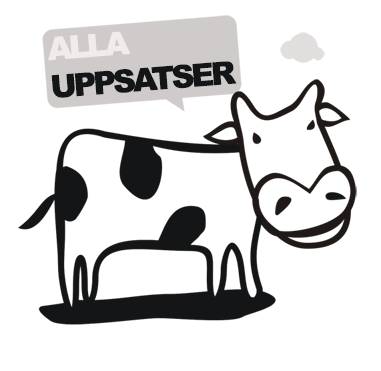 EUropa och den konstruerade identiteten - En analys av den hegemoniska diskursen
In this thesis the construction of identity within the EU is discussed. A thesis problem in three dimensions is used to explain the purpose of the construction, its realization and the consequences of such identity. These aspects show the complexity of the problems related to identity construction on a structural level.By using a post-modern and a social constructivist theoretical approach identity is presented as socially constructed by discourse. The theory of discourse makes it possible to analyze the development of an identity forming discourse within the EU and its status today.With an approach inspired by critical theory, we use discourse analysis as a methodological tool to illustrate the ideas that govern discourse, and in what way it is related to the social reality.The analysis states that the purpose of identity constructing is the striving for legitimacy. Without identification, the legitimacy is threatened. The construction of identity is realized by the EU arrogating the power of discourse and gaining access to define what we are, as well as to control the ?othering?. Turkey serves as an illustrating example of the consequences of this process in which the EU excludes those who differ from the west European cultural tradition.
Författare
Petter Hartman Magnusson
Jakob Rickardsson
Lärosäte och institution
Lunds universitet/Statsvetenskapliga institutionen
Nivå:
"Kandidatuppsats". Självständigt arbete (examensarbete ) om minst 15 högskolepoäng utfört för att erhålla kandidatexamen.