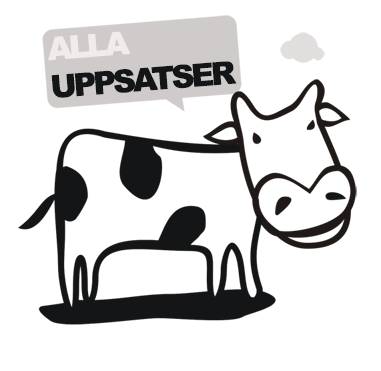 EU - en nyliberal hegemoni? En studie av den nyliberala diskursen i Fördrag om upprättandet av en konstitution för Europa
The fact that we apprehend certain phenomena as more convenient than others generate questions about what constitute and decide what we think of as normal and appropriate. The aim of this thesis is to explore the immense conception of power and authority through a narrower approach that focuses on the EU.With this in mind I examine the penetration of the neo-liberal ideology in the Treaty establishing a Constitution for Europe to see if there are any implications for hegemony. This is achieved through a discourse analysis which is strengthened with empirical cases of EU policies.The result of the discourse analysis of selected parts of the Treaty establishing a Constitution for Europe reveals that there are in fact tendencies which indicate that our society and reality is dominated by a neo-liberal hegemonic discourse. Subsequently the contemporary discourse broadly infiltrates the entire European Union, and therefore also its member states.
Författare
Emelie Larsson
Lärosäte och institution
Lunds universitet/Statsvetenskapliga institutionen
Nivå:
"Kandidatuppsats". Självständigt arbete (examensarbete ) om minst 15 högskolepoäng utfört för att erhålla kandidatexamen.