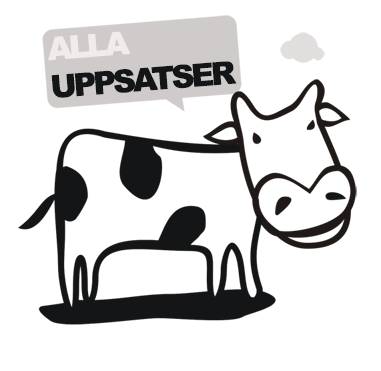 Ditt Nya Hageby - en etnografisk undersökning av en social verksamhet
The study explores different aspects of how a social organization is created and maintained in the space between the institution and the individual. Based on fieldwork, participant observation and individual interviews in the housing estate of Hageby, Norrköping, this ethnographic study examines how and why the organization ?Ditt Nya Hageby? was created, as well as the unanimity between the purpose of the organization and the engagement of the members. Two projects within the organization are especially examined, along with the roles of the two members behind them. The study presents three perspectives from which ?Ditt Nya Hageby? can be viewed. The first perspective presents an organizational viewpoint where the complex of problems concerning the creation and the maintenance of ?Ditt Nya Hageby? are explored. The second perspective presents two projects that are being run within the organization. The members behind the two projects also play an important part in this perspective. The third perspective presents the practical work carried out in one of the two projects presented in the second perspective. This perspective also incorporates different views on the organization from people who are not involved as members of ?Ditt Nya Hageby?. The study concludes that ?Ditt Nya Hageby? in fact is a result of different, and sometimes incompatible, needs. In the larger context it is shown that ?Ditt Nya Hageby? is a further step towards a society consisting of individual institutionalism.
Författare
Joel Källstedt
Lärosäte och institution
Linköpings universitet/Institutionen för tematisk utbildning och forskning
Nivå:
"Magisteruppsats". Självständigt arbete (examensarbete ) om minst 15 högskolepoäng utfört för att erhålla magisterexamen.