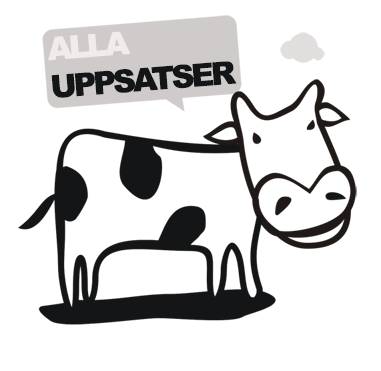 Den nya generationen
Dystopisk reproduktion
The three dystopian novels Brave New World by Aldous Huxley, Kallocain by Karin Boye and Nineteen Eighty-Four by George Orwell have been highly discussed amongst literary critics and scholars. Although these works are well-known, some themes have had very little or no recognition. Biological reproduction is a recurring subject in dystopian literature. Although it is not the main theme in the novels, it is a very important part in dystopian culture and dystopian society. By focusing on reproduction and the structure of gender roles in these three dystopias, I hope to bring to light something that's been in the shadows for a long time i.e. the women of dystopian society. I will address the role of nature and technology in terms of reproduction by using Pia Maria Ahlbäck's theory of the heterotopia. Later, I will discuss the problems and possibilities of the role of women in biological reproduction.
Författare
Patricia Dunphy
Lärosäte och institution
Södertörns högskola/Institutionen för genus, kultur och historia
Nivå:
"Kandidatuppsats". Självständigt arbete (examensarbete ) om minst 15 högskolepoäng utfört för att erhålla kandidatexamen.