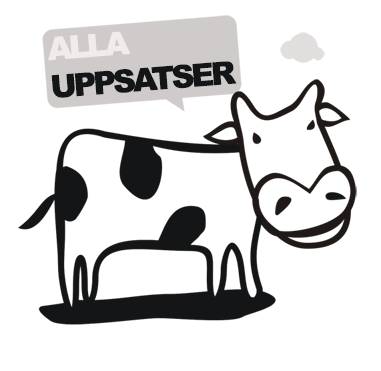 Den gudomliggjorda människan
 En analys av E.W. Kenyons lära om tro och perfekt hälsa
This essay analyzes the doctrines of the revival preacher E.W. Kenyon (1867-1948), such as perfect health, faith and positive thinking. Two of his late works from 1941 and 1942 is analyzed and contextualized referring to the contemporary New Thought movement, Christian revival movements and religious pragmatism in America during the late 19th century continued into the 20th century. Kenyon?s anthropology, his soteriology and epistemology is showed to be pneumocentric in a way that can be compared with the New Thought movement, but also has connections to Christian revival theology and Christian mysticism. Nevertheless, Kenyon?s theological system is eccentric compared with Christian faith, but it is also divergent from New Thoughts rejection of the atonement of Christ. Kenyon?s doctrine of perfect health and the possibility for a Christian to experience completely divine healing through faith is explained by his eccentric theological system. Therefore it is suggested that Kenyon is a predecessor of positive thinking dressed in a mix of Christian doctrines, New Thought ideas and a pragmatic adaptation of psychological and religious pragmatism.
Författare
Peter Lundberg
Lärosäte och institution
Södertörns högskola/Institutionen för historia och samtidsstudier
Nivå:
"Kandidatuppsats". Självständigt arbete (examensarbete ) om minst 15 högskolepoäng utfört för att erhålla kandidatexamen.