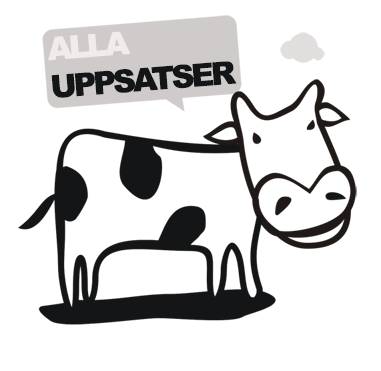 Animal welfare in Ethiopia
transport to and handling of cattle at markets in Addis Abeba and Ambo
Stressful routines for animal handling can reduce immune function and productivity of animals. If stakeholders are handling animals aversively, animals will show increased expressions of fear for humans and higher stress levels which lead to the compromise of animals? welfare. In Ethiopia, there are no legislations to protect animals from suffering or discomfort. The main objective of this study was therefore to analyse welfare of cattle on animal markets in Ethiopia and map out supply chains of animals to these markets. The study comprised 332 cattle at three different markets; Kera and Shola in Addis Abeba, and Gudar market in Ambo. A total of 38 behavioural observations were performed using a behavioural survey, with an average group size of 8.2 animals, and 106 interviews with stakeholders on the markets were completed using three different surveys. The results indicated that an increased rate of abusive handling by the stakeholders increased animals? expressed levels of aggressive, stress-related and resistance behaviours. It also showed that animals are transported for long distances and durations to the markets. The most common transport system was by foot to Gudar market and by vehicle to Kera and Shola markets. The prevalence of death and injuries during transport was in total 19% and 14% respectively. This study states that animal welfare at markets in Ethiopia is poor and that transport conditions are inadequate. Suggested improvements for the future are education of stakeholders, establishment of animal welfare regulations, and use of appropriate vehicles when transporting animals and lastly to make sure that animals will get feed, water and rest during transportation.
Författare
Josefine Jerlström
Lärosäte och institution
SLU/Dept. of Animal Nutrition and Management
Nivå:
"Kandidatuppsats". Självständigt arbete (examensarbete ) om minst 15 högskolepoäng utfört för att erhålla kandidatexamen.