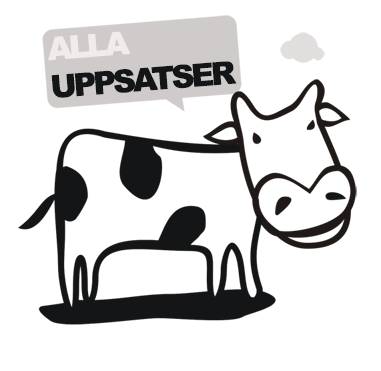 Affärsutveckling ur ett psykosocialt perspektiv
Mälarhamnar AB
The psychosocial work environment in hard professions is hardly studied and this study was implemented to observe port workers psychosocial work environment in ports of Västerås and Köping. There are two purposes with this study: firstly, to examine how ports of Västerås and Köping, Mälarhamnar AB, can improve and develop their business by using psychosocial methods. To do this, a questionnaire study and three interviews with workers were done and the results were used in a SWOT- analysis. Secondly, the aim is to be able to use the results and make a difference in the business development by adjusting the psychosocial work environment. The results show that the employees are happy at work and are happy with their work colleagues. The feeling of demand and control is higher for officials than for dockers. The feeling of being involved in decision making varies from interviews and survey. The interviews show that dockers are involved in decision making, while the survey shows low involvement. Generally the employees have good relationship to the immediate supervisor. To improve the business development Mälarhamnar AB need to identify which factors motivate their employees and which factors they use to motivate their employees. They also have to focus on the communication from foremen to employees and the communication should include feedback and recognition for well performed work.
Författare
Sonja Koskinen
Lärosäte och institution
Mälardalens högskola/Akademin för ekonomi, samhälle och teknik
Nivå:
"Kandidatuppsats". Självständigt arbete (examensarbete ) om minst 15 högskolepoäng utfört för att erhålla kandidatexamen.