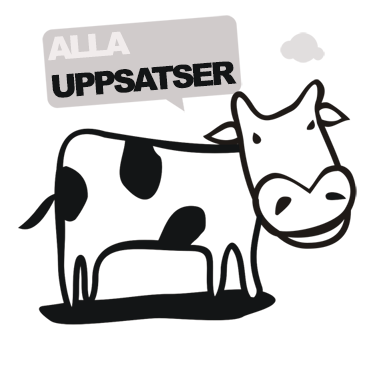 Vi är skolan
En undersökning av samarbetet mellan svenska NIU fotbollsgymnasium och fotbollsakademier
Background: There is a newly founded national sports education program. This newly founded national sports program comprises of several different sports of which football is one of them. Before a football player can reach the European- or national elite the player usually is first developed in clubs and their respective academies where a lot of time is spent on fine tuning the players? individual skillsets.The main goal for the NIU program is to develop future elite athletes to different sports. When it comes to football, the Swedish Football Association and the Swedish school board have together developed a study plan which will serve as a guideline for the NIU-football classes in Sweden. Because of this, it is interesting to get a further insight in the training setup of the youth academies and the involved upper secondary schools.Purpose: The purpose of this thesis is to examine football schools and their cooperation with football academies. The purpose is also to examine the potential goals that the different schools have with the academies.Methodology: This thesis has a qualitative approach with the authors gathering data with the help of interviews with members of the respective schools and football academies. A document study has also been done in order to further strengthen the empiric data.Result: The cooperation between school and academy is incredibly thorough. The academies are in charge of the NIU training-sessions and decide what to train according to their own preferences and goals but stay within the schoolboards theoretic guidelines.
Författare
David Anello
Hallbäck Rasmus
Lärosäte och institution
Södertörns högskola/Institutionen för samhällsvetenskaper
Nivå:
"Kandidatuppsats". Självständigt arbete (examensarbete ) om minst 15 högskolepoäng utfört för att erhålla kandidatexamen.