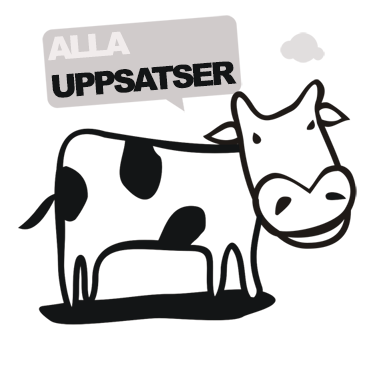 Ståplatsläktaren - glädje & passion eller farliga huliganer?
En kvantitativ undersökning av supportrar på ståplatsläktaren
This study is about Swedish football supporters located on the cheering section of the arena. These supporters are often being described as hooligans and as a threat to Swedish football. The aim of this study were therefor to provide further knowledge about the supporters on the cheering section and their culture. Questions about supporter behaviour and supporters own opinion on their effect at Swedish football and supporter culture were examined. The data was collected thru a web-based survey of Swedish football supporters. The result showed that the most important aspects on the cheering section were to stand up, support the team and to be dedicated. The cheering section seems from the results to also be a place filled with joy, passion and community. The results also showed that the supporters felt that they contributed to the development of Swedish football and the supporter culture. This indicates overall that Swedish supporters on the cheering section is a central part of the football culture and should not be defined as hooligans.
Författare
Johan Eriksson
Lärosäte och institution
Umeå universitet/Pedagogiska institutionen
Nivå:
"Kandidatuppsats". Självständigt arbete (examensarbete ) om minst 15 högskolepoäng utfört för att erhålla kandidatexamen.