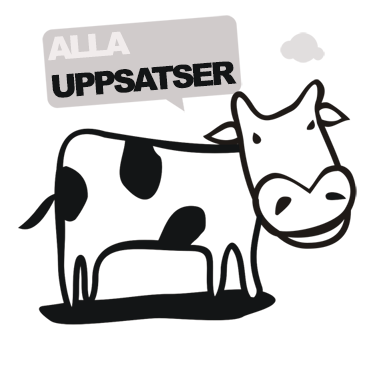 AppleTM 1 - 0 Allsvenskan
En uppsats om varumärken och fotboll i en föränderlig värld
The purpose of this essay is to analyse and understand how branding can take place in a football organisation. Football clubs have for a long time been seen as non-profit organisations but since money have become a main factor also in football these days the organisations are more or less turning in to commercial businesses. Football organisations have for many years neglected the assets of actively contributing values to their brand. Despite that branding doesn't seem to be seen as important in football organisations as it is for real companies who spend a fortune of money on building strong brands, which makes us curious to find out how this approach can be developed also in football. We are also interested in what the characteristics are and which underlying factors that determines the choice of a football brand. The essay is based on a qualitative method where six interviews have been performed. The persons that we have selected for our interviews are persons that have a great knowledge regarding both sports and branding. The outcomes of these interviews have been the base for our analysis which is presented in the fourth chapter. Since we have been using a qualitative method it is hard for us to make any generalisations regarding this subject, so to get deeper insight we would like to refer to chapter four and five for further reading.
Författare
Andreas Fabbeke
Johan Norin
Lärosäte och institution
Högskolan i Kalmar/Handelshögskolan BBS
Nivå:
"Kandidatuppsats". Självständigt arbete (examensarbete ) om minst 15 högskolepoäng utfört för att erhålla kandidatexamen.