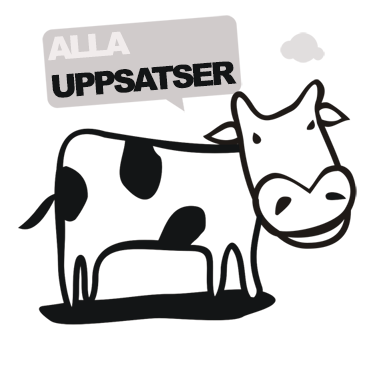 Allsvenska fotbollsklubbars budgetering
En flerfallsstudie kring styrning
Background: Swedish football clubs have lost their competitiveness both economically andgamely. The last time a Swedish team was represented in Champions League was 1999 and last season there were only 2 clubs with positive financial results in Allsvenskan. One factor that has not worked is budgeting where many clubs have budgeted too optimistic and thus not able to make positive results.Purpose: The purpose of this report is to review and analyze how the Swedish football clubs are working with their budgeting. The goal was to identify problems in their budgeting and to find solutions which can be used practically.Methodology: This report is a qualitative study consisting of a cross-sectional study of how Swedish football clubs are working on budgeting in 2014. Data collection has primarily consisted of interviews of budgetmakers in the clubs. Also studies in annual reports and business economic theories have been part of the report.Results and conclusions: The study shows that there is big differences in the clubs budgeting. Audience-revenue and transfers is most difficult to budget. These problems leadsto a model with the purpose to improve the budgeting in football clubs.
Författare
Viktor Johansson
Philip Thuning
Lärosäte och institution
Linnéuniversitetet/Institutionen för ekonomistyrning och logistik (ELO)
Nivå:
"Kandidatuppsats". Självständigt arbete (examensarbete ) om minst 15 högskolepoäng utfört för att erhålla kandidatexamen.