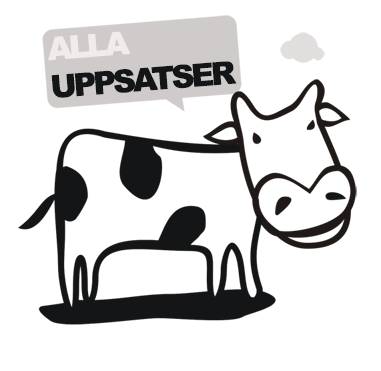 Varumärket som strategisk resurs
Fyra värmländska varumärken och deras koppling till regionen
The purpose of this essay is to investigate how four companies in Värmland, Sweden, are working strategically with their brands. This is a qualitative method in which we have used a combination of interviews and literature review in order to investigate the link between brands and the Karlstad region.Even though there is a huge interest in brands, there are only a few companies who can describe clearly what their own brand represents. This probably due to the fact that the brand is still regarded as a tactical tool, rather than as a strategic one. Because of this we find it very interesting to investigate how organizations in Värmland think about this issue. Are brands regarded as a strategic resource, and how strong is the link between their brands and the region?The result indicate that organizations are working strategically with their brands, but they can still get better. Working with brands is a long-term work and the result can not be shown directly. Economic resources and old traditions limit the divisions which work with marketing and their possibilities to develop the brand in becoming an important part of success. Working with brands is a never-ending job, and you must always struggle forward. There is no model for building a strong brand, but we know that a clear vision is a basic condition.
Författare
Louise Grännsjö
Johanna Henriksen
Lärosäte och institution
Karlstads universitet/Fakulteten för ekonomi, kommunikation och IT
Nivå:
"Kandidatuppsats". Självständigt arbete (examensarbete ) om minst 15 högskolepoäng utfört för att erhålla kandidatexamen.