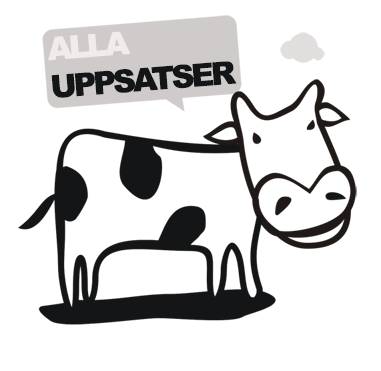 Varumärkesutvidgningar för Personliga varumärken vs. Företagsvarumärken - Same same, but different
Today, branding is not a phenomenon but rather a prerequisite for a brand to be able to both survive and grow stronger. During the last couple of years, personal branding has come to be an established term, just like corporate branding. With the growth of the social media and the thousands of ways to interact with each other personal brands face great competition. It is more difficult than ever to maintain a strong brand, partly because of this. There are several growth options for brands. A brand extension is one of them. By extending the business activity with another product or service, the brand can reach out to a bigger customer base. A great amount of theories exists concerning brand extensions and how to implement them well. However, there has been little research about brand extensions for personal brands in sight - until now.The objective of this report is to examine if and how the conditions for brand extensions for personal brands differ from those for corporate brands. Also, the study examines whether there are anyspecific variables, which can be applied specifically on personal brands. By testing different manipulated scenarios for a personal brand versus a corporate brand in a quantitative study, we have investigated the outcomes of four different brand extensions with high/low fit and a high/low history of previously made extensions.We found that the different brand types are very alike, but with tendencies of differences in how their extensions are evaluated. Nevertheless, the relation to personal brands is more substantial, making it a factor for evaluation of personal brands.Furthermore it can be stated that Parasocial Interaction is a unique variable for personal brands to take into account, since it has been shown to affect the evaluation of personal brands.The results in this report are essential for both personal brands and corporate brands, since it will increase the understanding of when and why the different types of brands have a competitive advantage in brand extensions.
Författare
Ina Bergqvist
Jessica Mansourati
Lärosäte och institution
Handelshögskolan i Stockholm/Institutionen för marknadsföring och strategi
Nivå:
Detta är en C-uppsats.