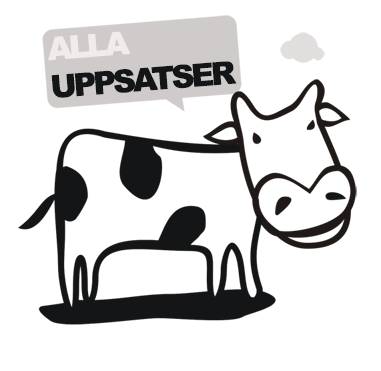 Vacuumassisterad sa?rbehandling pa? en ka?rlkirurgisk va?rdavdelning ? Utva?rdering av behandlingsresultat pa? olika sa?rtyper och hur patienter skattar sin sma?rta i samband med byte av VAC-svamp
En journalgranskningsstudie
Background: Vacuum assisted closure, VAC, is a method which can benefit wound closure. There are not many reliable studies about the effects of VAC in different types of wounds. Previous studies have shown that patients have experienced pain during dressing changes.Aim: The aim of the study was to survey in what kind of wounds the vascular surgery ward have been using VAC, to study the treatment process of VAC and how it has been documented and also to investigate if patients with VAC experienced pain during dressing changes.Method: The patients were chosen from a ledger, which contained 77 patients that had been treated with VAC on the vascular surgery ward. Data were collected with a journal survey protocol.Results: The result is based on 67 patients with a total of 79 wounds. VAC was shown to have a good effect on wound healing and infected surgical wounds were the most commonly wound category undergoing treatment with VAC. There was a lack of documentation concerning VAC and the number of wounds, which were not being measured or photographed, before, during and after VAC was 41, 44 and 56. The complications that occurred was bleeding, the suction cup came off or that the patient experienced great pain. The number of days the wound was treated with VAC differed from one to 70 days. The average of numbers of days treated with VAC was 18,5 days. The dressings were changed most commonly two to three times a week. In 18 wounds (23 %), the patients reported pain during dressing changes. Due to lack of documentation, it was impossible, in 45 cases (57 %) to see if the patient had experienced pain during dressing change.Conclusion: Despite the lack in the documentation about the VAC treatment the study shows good results in the majority of the wounds treated with VAC. Some patients experienced pain during dressing changes and therefore it is important to recognize, treat, evaluate and document this. 
Författare
Alicia Hammarlund
Jessica Lundblad
Lärosäte och institution
Uppsala universitet/Institutionen för folkhälso- och vårdvetenskap
Nivå:
"Kandidatuppsats". Självständigt arbete (examensarbete ) om minst 15 högskolepoäng utfört för att erhålla kandidatexamen.