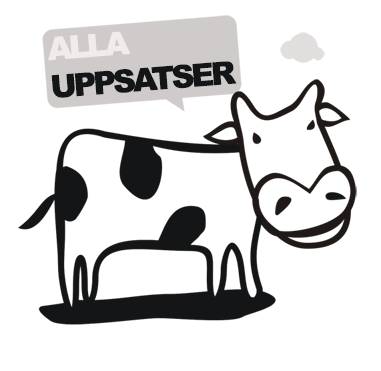 Unicefs tysta kommunikation som för barnens talan
En kvalitativ studie om icke-verbal kommunikation i en hjälporganisation
My study is focused on one organization with is Unicef, the organization that is workning on a UN mission. The mission is about children's rights and Unicef has brought children's actions since 1946.The purpose of this essay was to research whether the images can be used alone or as a complement to the text that the communication organizations use. By examining the way images are used, I hoped to be able to deduce the results of image use. I study if the effect out messages with only pictures will be more effective than the message in which the verbal mixed with the non-verbal.Theoretical part of this essay has a communication perspective. The essay is structure by tree elements, non-verbal communication, mass communication and intercultural communication. With these elements, or keywords, have I interpret UNICEFs communications through two media channels, internet and TV.The methodology I have chosen is qualitative method with a hermeneutic approach. I have carried out three qualitative interviews with women within the organization and one group interview consisting of four persons. I have also observation a qualitative media observation of charity gala on TV4.     My conclusions were that non-verbal communication is most likely more effective as a tool too the verbal instead of the only communication. I also got the conclusion that UNICEF communicate with people thought picture that?s gives hope for the future.
Författare
Emelie Raaegaard
Lärosäte och institution
Högskolan i Kalmar/Institutionen för kommunikation och design
Nivå:
"Kandidatuppsats". Självständigt arbete (examensarbete ) om minst 15 högskolepoäng utfört för att erhålla kandidatexamen.