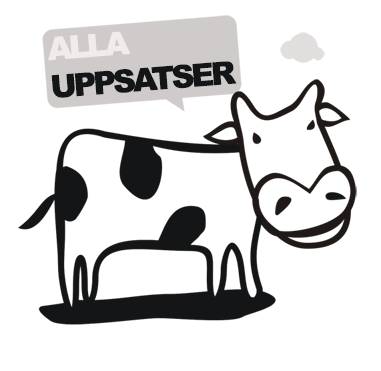 "The history books tell it, they tell it so well"
Minoritetselever och historieundervisning i den svenska gymnasieskolan
The purpose of this study is to analyze different aspects of a portraying of individuals from a time past. It is concentrated around questions about why it is important to show the people?s stories in, for example, exhibitions and under which conditions this would serve as a good use of history according to different theories about history and the portraying of it.I have chosen the theories of Freidrich Nietzsche and Georg Simmel as a tool to analyze different aspects of the portraying of people from the past. Nietzsche?s theory about the different ways in which we use the past and Simmels theory about the meeting between a viewer and a cultural experience. In this study I have used a case-study as an example of the stories that can be found in different archives and used in exhibitions. My study is called The case of Anna and is about Anna, who lived in the Swedish village of Bankekind in the 1820?s.My conclusions after analyzing my case-study and the differences theories about the portraying of the past is that a portraying of the ?ordinary? people and their stories can be interesting and relevant for those who see it. They can provide a new view of a historical event and interest us thorough different themes that people of today have in common with people, like Anna, from the past.
Författare
Emelie Andersson
Lärosäte och institution
Linnéuniversitetet/Institutionen för utbildningsvetenskap (UV)
Nivå:
"Övriga arbeten". Övriga arbeten, t.ex projektarbeten.