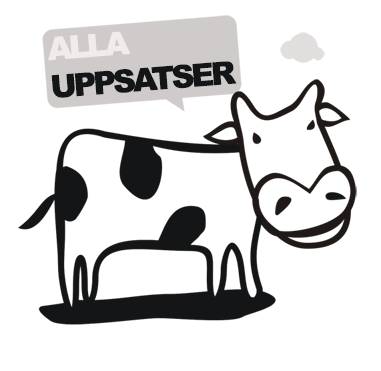 "Tears are not a Momans Only Weapon"
En historiebruksanalys av HBOs tv-serie Game of Thrones
The middle ages is a time in our history that is often used as a frame when portraying fantasy on tv. HBOs immensely popular series Game of Thrones could easily be counted as one of these. But to what extent does the creators of the series approach the history of our world while creating their own? The aim of this essay is to analyse a number of characters from the tv- series out of gender- and their place in the social structure and then compare the findings with the image of the middle ages that is given in academic research. By analysing the two released seasons of Game of Thrones the study has shown that there are many similarities between the fictional world and the actual world but that it also differs through choices made by the creators of the series. 
Författare
Erik Olofsson
Lärosäte och institution
Linnéuniversitetet/Institutionen för kulturvetenskaper, KV
Nivå:
"Övriga arbeten". Paper/studentarbete skrivna inom studentens andra terminen (31,5-60 högskolepoäng).